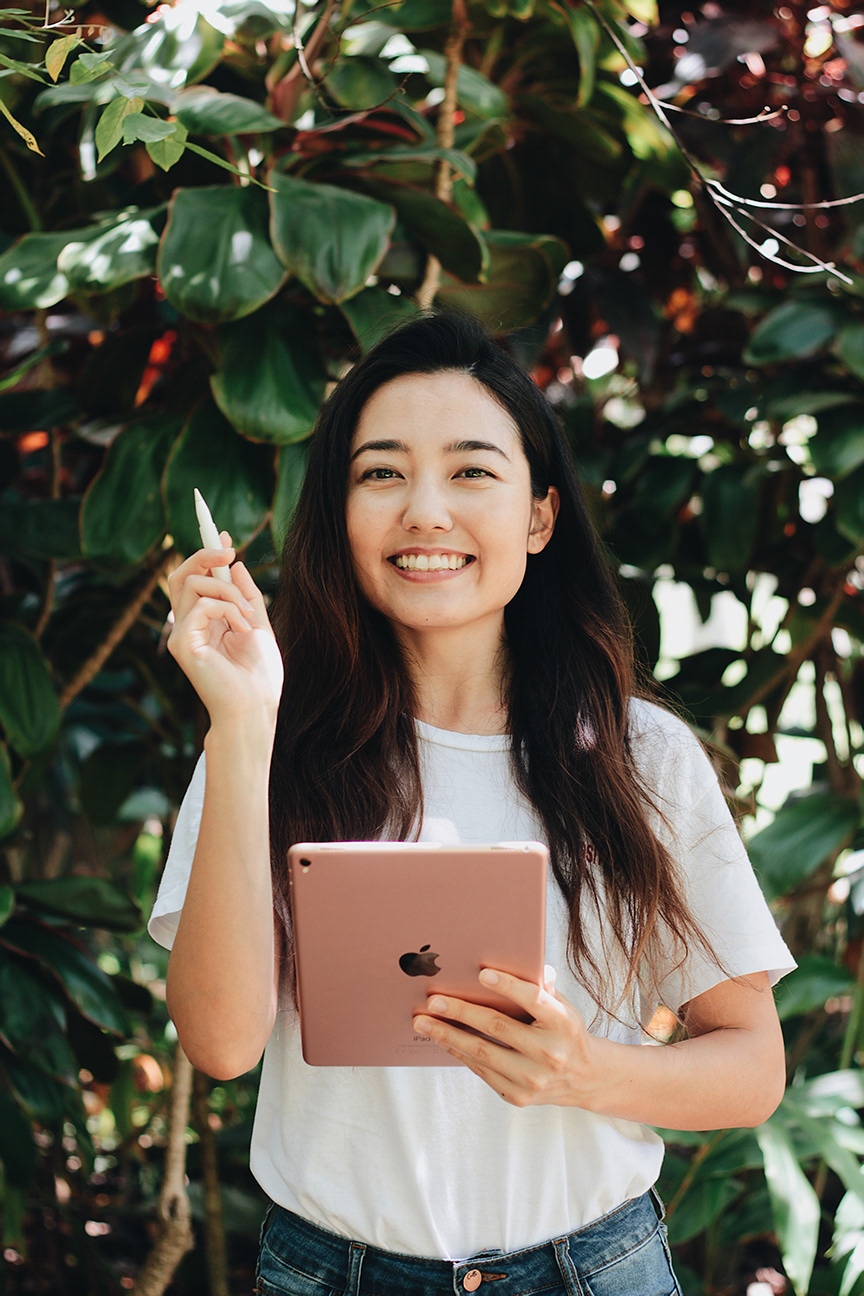 Saori Kasai is a hand lettering artist and a graphic designer from Tokyo, currently based in Hawaii, US. Born and raised in Japan, I was always fascinated by typography from a young age. While working in London, I encountered the world of hand lettering, and started to work with international clients for various commissions, events and product promotions since 2018, and I am enjoying each every project!

Select clients 
IKEA | SHISEIDO | BOSCH | Asahi Soft Drinks | Isetan 
カサイ サオリ
ハンドレタリングアーティスト | グラフィックデザイナー
関西出身。2014年に渡英し、ヨーロッパの街中に溢れるデザインや美しい文字に魅了されて2016年より独学でレタリングを学ぶ。2018年より本格的にレタリングアーティストとしての活動を始め、現在はハワイ拠点でフリーランスとして活動。

過去のクライアント
 IKEA | 資生堂 | BOSCH | 伊勢丹 | アサヒ飲料 | リクルート| 講談社 | 朝日出版社
Please feel free to drop me a line from the contact form below, or at  saorikasai.lettering@gmail.com !
コンタクトはこちらのフォームまたは saorikasai.lettering@gmail.com までお願いいたします。