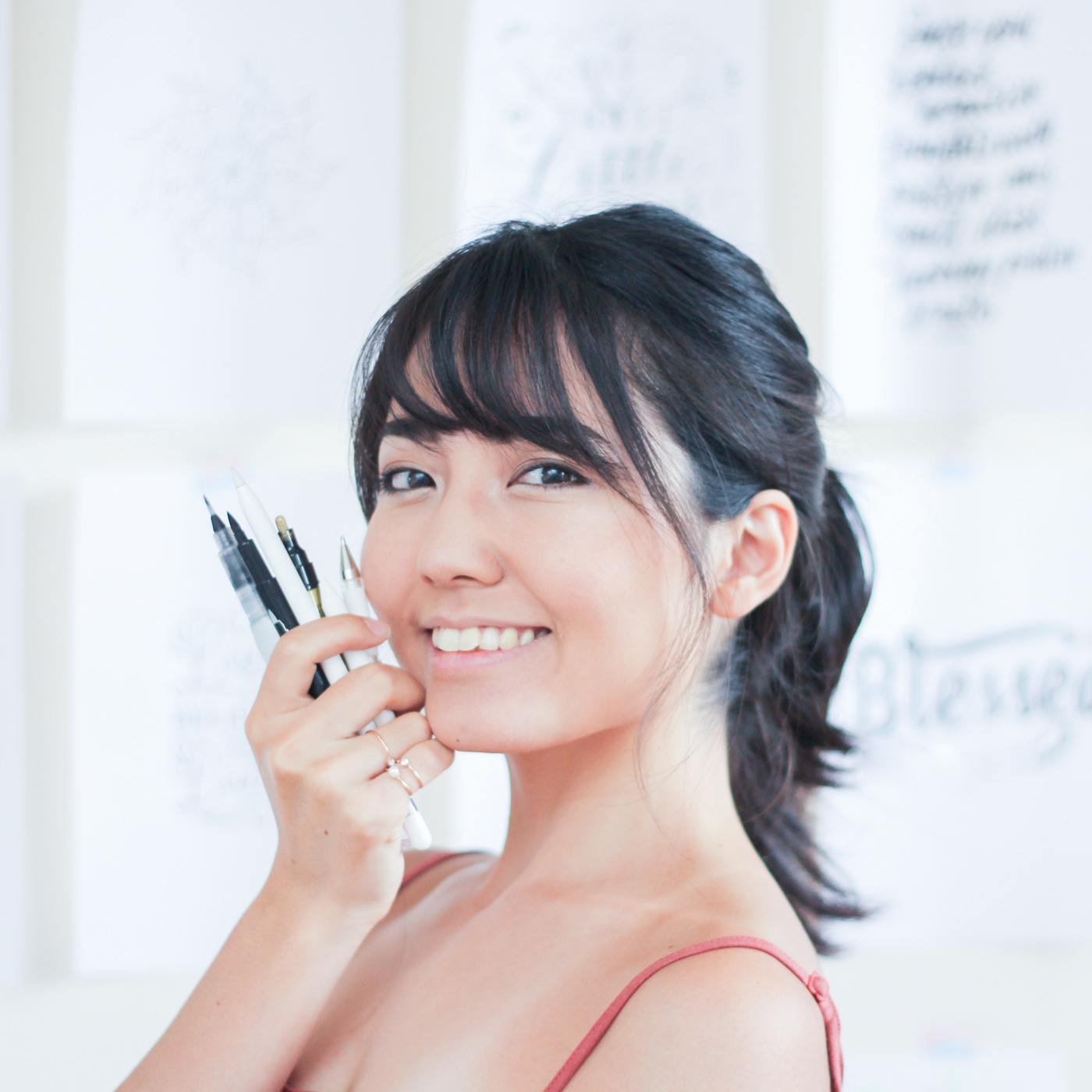 ***
Saori Kasai is a letterer and a stationery designer behind LIL Something, based in Tokyo, Japan.

Born and raised in the west side of Japan, Saori unexpectedly moved to London in 2014, and spent little over three years until March 2018. She discovered the world of lettering during her time in London, and fell in love with it.
Available for bespoke lettering designs, commissions and collaborations.
Please feel free to drop a line from the contact form below, or email directly at saorikasai.lettering (at) gmail.com.
Clients 
| IKEA | MOO.com | Recruit | Kondansha | Philly Chocolate | Boulangerie Pâtisserie Traiteur ADACHI etc.
***
カサイ サオリ
レタリングアーティスト | ステーショナリーデザイナー
関西出身。2014年に渡英し、ヨーロッパの街中に溢れるデザインや美しい文字に魅了され、
2016年より独学でレタリングを学ぶ。2018年に帰国し、本格的にレタリングアーティストとしての活動を始める。
ブラシペンやマーカーを使ったアナログレタリングのほか、iPadを使ったデジタルレタリングを得意とし、
キュートでハッピーなスタイルで、レタリングを通してポジティブなメッセージを発信している。
カスタムレタリングやお仕事のご依頼は以下のフォームもしくは直接
saorikasai.lettering (at) gmail.com
へご連絡ください。
クライアント 
| IKEA | MOO.com | リクルート(ゼクシィ) | 講談社 | 
Philly Chocolate | Boulangerie Pâtisserie Traiteur ADACHI など