Joined to exhibit as a lettering artist along with other 24 artists
and spoke at the seminar about how iPad can expand creativity.
25人の手描きアーティストの一員として作品展示および
iPadレタリングの楽しさを伝えるセミナーでスピーカーをさせていただきました。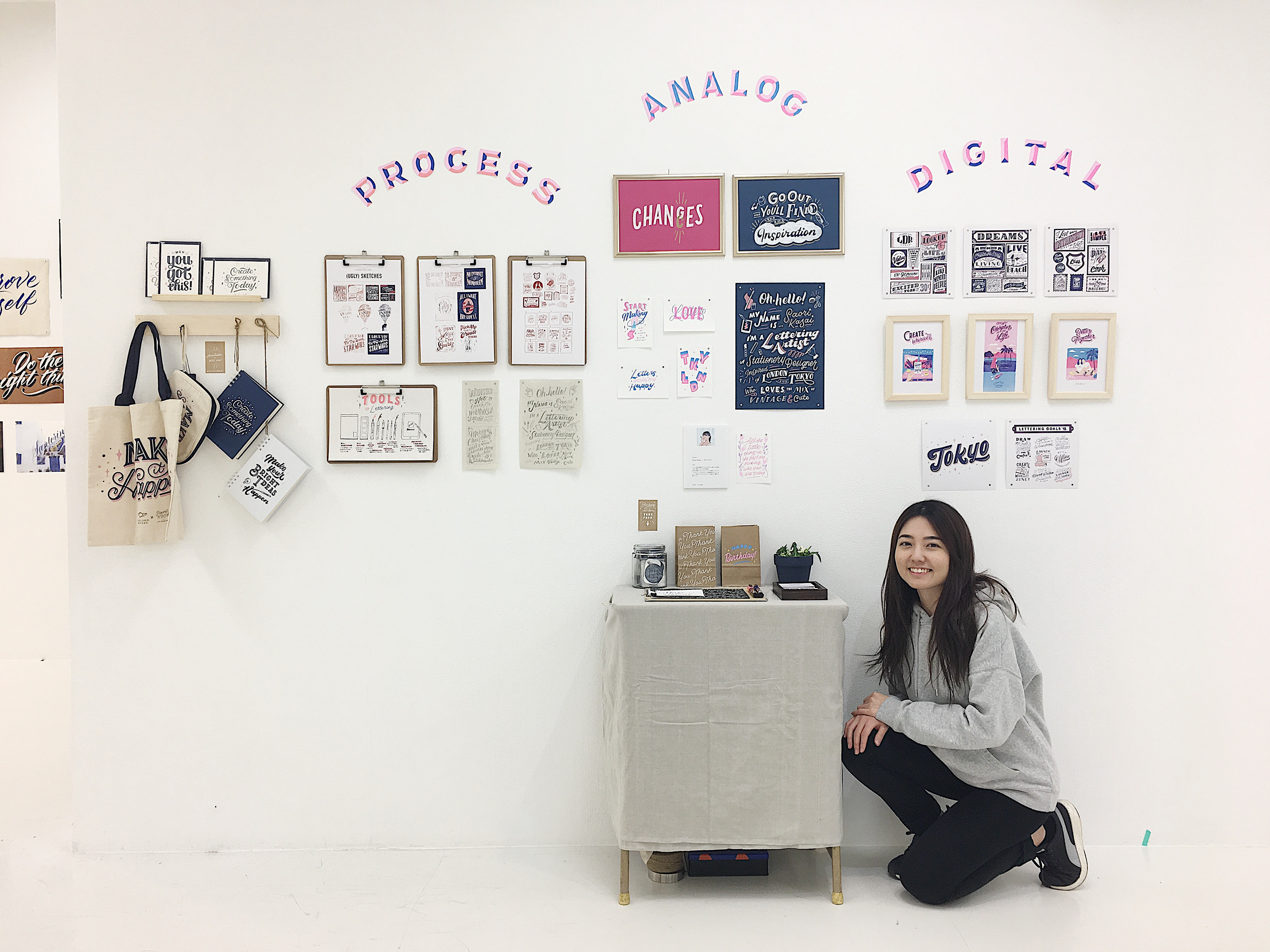 "Inspiration"をテーマにして、私が何かにインスピレーションを受けて制作した作品のほか、スケッチやツールなどの制作プロセスを共有することで、レタイングを始めるインスピレーションになればと考えて展示作品を選定しました。デジタル作品は全てiPad Pro + Apple Pencil + Procreate、アナログ作品は三菱鉛筆のポスカを使って制作しました。
I picked "inspiration" as a theme. I exhibited some of the pieces inspired by various things, and the pieces that I hope to inspire someone to start lettering by showing processes and tools that I actually use. I have used iPad Pro, Apple Pencil and Procreate for all of the pieces digitally made, and Uni Posca for all of analog pieces.